Looking for the perfection
Welcome to OUTBOX studio – more than 10 years our team shoot artistic portraits, fashion, advertising, weddings, architecture, 4K video and much, much more. Our skills, experience and energy will solve photographic problems of any complexity. Our own supermodern studio in Prague, equipped with professional gear FOBA, BRONCOLOR, PENTAX, which has a separate aqua zone and a professional dressing room, is always open for you! There is everything necessary to organize exit photo sessions anywhere in Europe.
We guarantee excellent results and a pleasant working environment!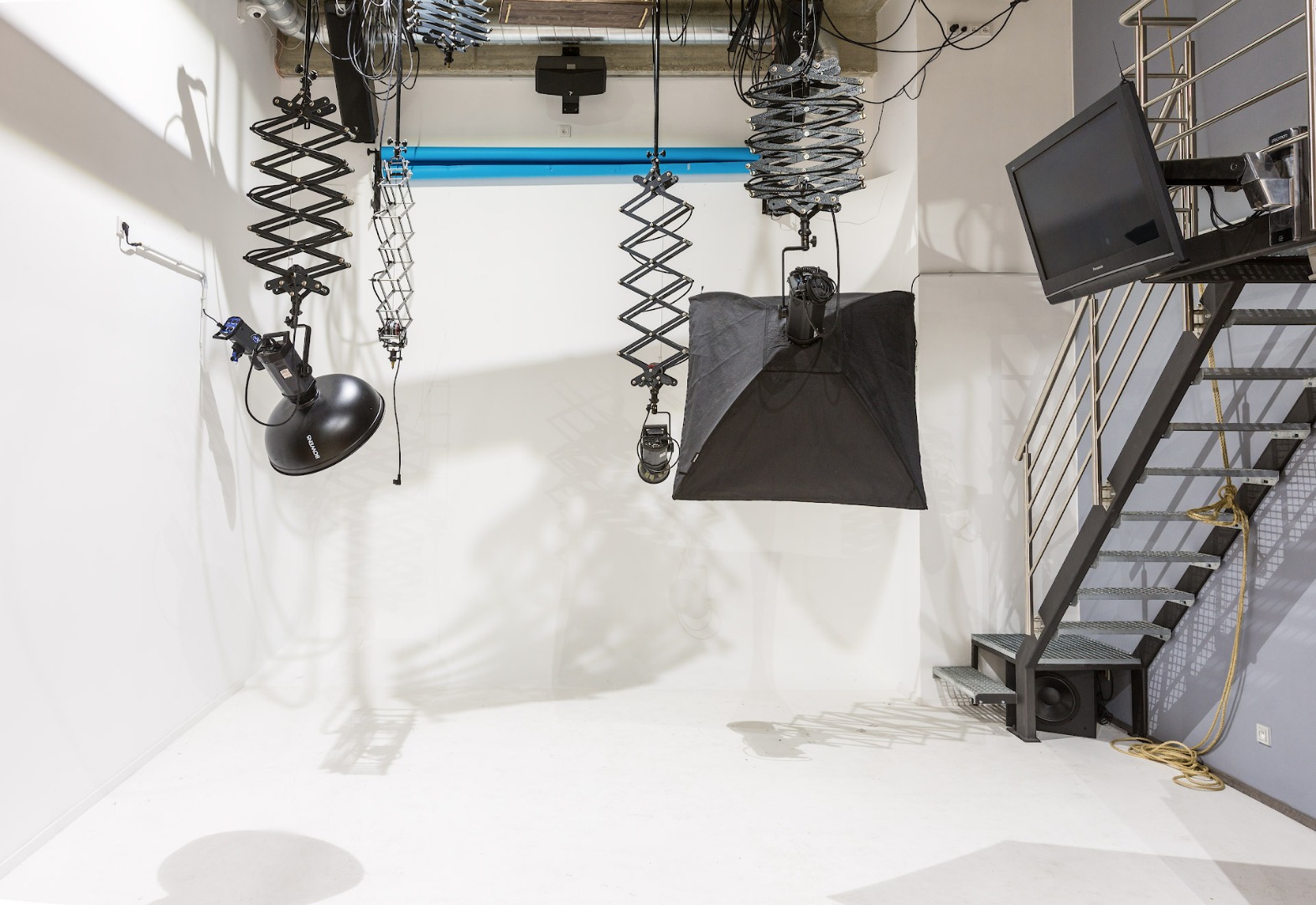 The possibility of renting medium format and fuul-frame cameras Pentax 645d,Canon 5d Mark III, Canon 6d and the widest choice of fixed and zoom lenses for its.
Studio's height 4.70m, studio length 14m, FOBA top ceiling rail-system (Switzerland), tripods and ball heads Really Right Stuff, Gitzo, GigaPan EPIC Pro auto-panorama system.
Studio equipement- Broncolor Grafit A4 + Pulso G 3200x3pcs, Bowens 2×750, 1×1000, 1×1500
the professional projecting equipement for Gobo masks, forming a focusing light and creating light effects, a large collection of masks.
the powerful fan and smoke machine.
Reflectors-  Para 190cm, Elinchrom DEEP Octa Softbox 150cm, strip-boxes 35×160, 30×150, softboxes 180×120, 100×100, 140×80, beauty dish 55cmx3 with honeycombs, snoots with honeycombs, a large selection of umbrellas.
The big collection of flags, diffusers, filters, backlits.
The imitation of the Tuscany wall with a antic gate and a balcony.
The possibility to take a pictures from two levels.
There is a large set of the different costumes, shoes, accessories, jewelry.
The different colours polypropylene backgrounds 8 pcs. with remote control.
The white cornerless area
Make-up room for 2 workplaces with the professional lighting.
The aqua zone in black colour with 8 types of water supply and the possibility of backlight.
The Hi-Fi Dolby 7 audio system
We are located in Troja, near «Kobylisy» metro station. The best option is to get to the studio by car, it's about 10-15 minutes from the city center. There are a lot of free parking places in front of the studio at your disposal. If you decide to arrive by public transport, you must reach the stop "Čimický Háj" and walk 100 meters by feet. We are able to provide regular clients with transfer from the subway station